The social enterprise Ikorta was founded in 2012 by "For Better Future", an NGO in the Tserovani IDP Settlement. It combines two social enterprises: the enamel jewelry enterprise
Ikorta
and the social enterprise
Hello Cafe
.
Ikorta offers its beneficiaries not only the possibility of professional development but also employment opportunities. There are 10 people working at the jewelry making enterprise, including 9 women.
There are hundreds of internally displaced people (IDPs) in Georgia because of the Russo-Georgian war in 2008, and most of them are settled in Tserovani. The social enamel jewelry enterprise brings possibilities for civil and economic development by reinvesting the profits from the sale of the jewelry into programming for youth and women in the settlement
The purpose of this social enterprise is to encourage youth and women's employment, professional empowerment and an increase in incomes.
The enterprise offers its customers enamel silver jewelry and other handicrafts that are made by using traditional Georgian techniques.
he social enterprise Ikorta is a sustainable business which funds small activities for supporting women and youth's development.
​
· Ikorta is a member of Social Enterprise Organizations Network since 2014
· Ikorta became a cofounder of the Social Enterprise Alliance in 2016
· Ikorta is a member of the Georgia's Traditional Craft Association since 2016
Our Partners and Donors
Powered by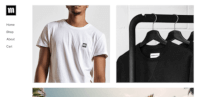 Create your own unique website with customizable templates.