2014 წლის ზაფხულიდან სახელოსნო ახორციელებს ვორქშოპს ტიხრულ მინანქარში. ერთ დღიანი პროგრამის ფარგლებში მონაწილეებს შესაძლებლობა ეძლევათ საკუთარი ხელით შექმნან სამკაული და ჩაებან ინტერკულტურულ აქტივობაში.
In summer 2014, the designers started teaching one-day workshops. Participants have the opportunity to make their own jewelry and engage in a cultural exchange in Tserovani IDP settlement.


Powered by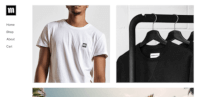 Create your own unique website with customizable templates.